The legal and compliance burden put on businesses through the need to submit tax returns and other such documents to strict deadlines is often one of the most stressful elements of running a business.  Add to this the ever increasing investigation activity of HMRC and the most complex tax system in the world and it's not really much of a surprise that this keeps business owners awake at night.
Having an accountants acting on your behalf will help you to alleviate this stress, keep more of the money you earn, meet all your deadlines and help you with your business decisions.
If you are looking for your business to grow, you may need someone working with you to help you to understand and then plan for how to achieve your growth goals.  Growth coaching is a great way to work on your business rather than in your business.  It is designed to help you to focus on what you want to achieve and what steps you need to take and decisions you need to make to achieve them.  Together with your Growth Coach you can look at the hurdles you will need to overcome to reach your goals and devise tactics on how to alleviate them.
At Business Works we have our own  Growth Coach in Jo Tomlinson.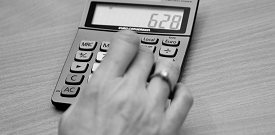 In today's climate, clients often worry about gaining the funding they need.  Whilst the high street banks are certainly more amenable to the idea of lending to SME's than they were a few years ago, the interest rates available and the rigour applied to assess  your ability to repay are much more thorough than they were before the recession hit.
Jo is a management accountant with 20 years' experience in industry, so she has all the skills and experience you will need to help you put together your business plan and any other information required to support your application.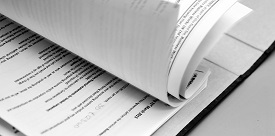 We do tax returns at least as well as any other accountant you may speak to.  But where we differ from many accountants is in our proactivity, customer support and advice.  Research on what SME decision makers want from their accountant suggests that this is what SME owners want from their accountant.
Our fees are calculated in advance of any work being done
You will never receive a surprise invoice
We charge for our services monthly through direct debit
We don't charge for phone calls or email enquiries
We guarantee all our work
New regulations have come in which over the next few years will mean that all businesses must have a pension scheme and automatically enrol all qualifying employees into it. These regulations are complex but nevertheless you have a legal obligation to comply with them.  We can support you through the whole process including:
Understanding your legal obligation, timescales and choices
How to set up your pension scheme (including when/if you need to engage with an IFA)
Corresponding with the Pensions Regulator
Corresponding with your employees
Planning and understanding the costs to your business
Producing fully compliant payslips post implementation
With HMRC becoming more spontaneous with tax investigations we strongly suggest that every business is insured against the cost of investigation. So strongly that we automatically build it in to our fixed fee agreements.  Many of our clients have been very grateful for this insurance when HMRC have come knocking.  The scheme means that in the event of a full enquiry we will be able to deal with this for you promptly and our fees will be met by the insurance company.  It does not cover any tax liability you may have to HMRC.
When you take out the Tax Inspection Insurance you receive free access to a 24-hour, 365 day a year Business and Commercial Legal Telephone Helpline.